Wednesday, May 30, 2018 / by Shane Parent
It's been said, "Edmonton is ugly." Well, it's not.
Under the backdrop of winter, spring, summer, and fall, these 10 YEG photographers set out to prove the detractors wrong. Check out their works below and see for yourself the beauty that Edmonton and its people have to offer.
1. Yeggers
Pointing her camera to the city's beautiful landscapes, Brittney launched her Yeggers Instagram page which now has over 30,000 followers. Yeggers shows us that Edmonton is beautiful. From orange sunsets to breathtaking skylines, Brittney Punter shows her followers a different, more spectacular side of the city.
Follow Yeggers (@yeggers_) on Instagram.
2. Edmonton Living
Edmonton Living does not only showcase the beautiful architecture of Edmonton, they also feature the vibrant lifestyle around the city. Edmonton Living is definitely worth following if you want to learn more about Edmonton through its food, drinks, events, and more.
Follow Edmonton Living (@edmontonliving) on Instagram.
3. somewhatrob
A marmalade lover, many of Rob J's snapshots focus on the tiny details that define Edmonton. Don't be surprised to see wall art, street signs, business signages, and cats in his Instagram profile. Rob J also has the knack for making black and white photos stand out.
Follow Rob J (@somewhatrob) on Instagram.
4. Body.inmotion
Andre Lessard loves nature and running. He has completed the Boston Marathon 4 times! Andre takes beautiful pictures of Edmonton and its vibrant lifestyle using his DJI
Phantom 3 Pro, DJI Osmo+, GoPro 5 Black, and Nikon D850.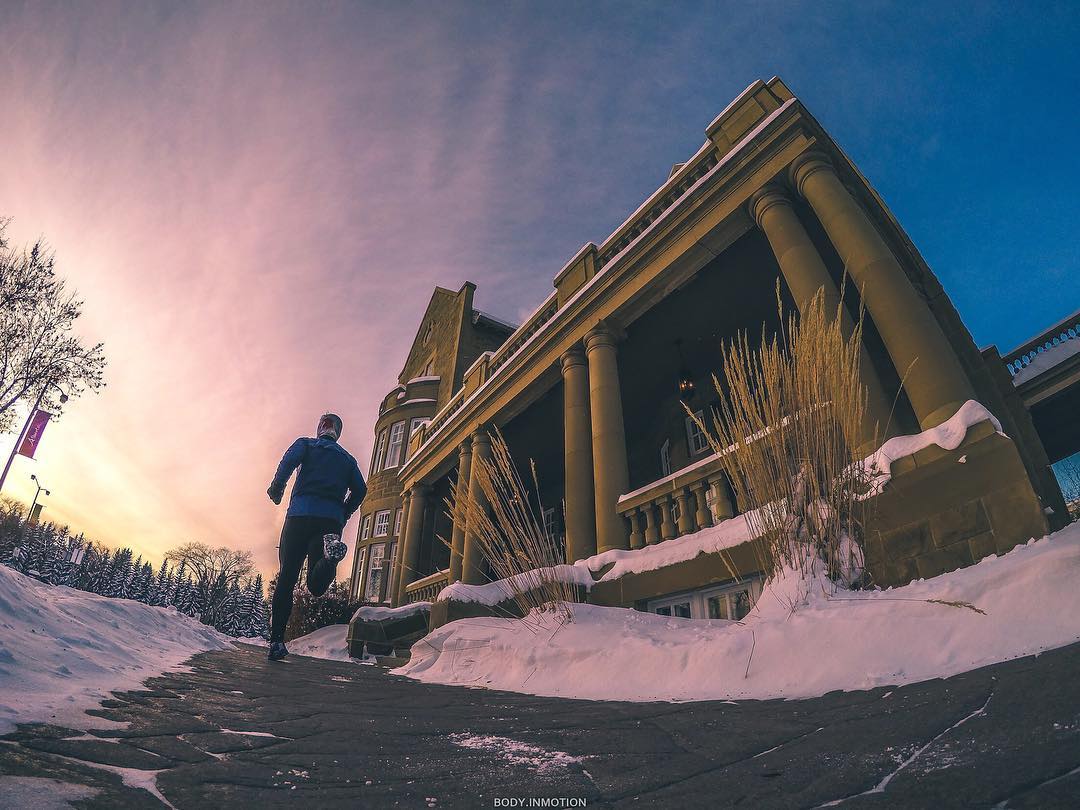 Follow Andre Lessard (@body.inmotion) on Instagram.
5. Instagram Yeg
Instagram Yeg is a team of 6 photographers who share the same passion for sharing local Yeg photographer works online. Driven by their desire to connect the photographer community in Edmonton, Instagram Yeg regularly organizes events where attendees can learn the art of
taking photos.
Follow Instagram Yeg (@instagramyeg) on Instagram.
6. The Captain Yeg
Born and raised in Western Canada, Jill Sakowsky fell in love with the green scenery, cityscape, and downtown. She's been doing professional photography for 6 years now, showing her followers the beauty of Edmonton and its people through her lenses.
Follow Jill Sakowsky (@thecaptain_yeg) on Instagram.
7. Daily View Edmonton
Now with over 5,000 followers, Daily View Edmonton shares beautiful pictures of Edmonton —its high towers, wide bridges, monuments and parks. Daily View Edmonton perfectly captures the cityscape and its surrounds under the backdrop of bright sunny skies or cold, tranquil nights.
Follow Daily View Edmonton (@dailyviewedmonton) on Instagram.


8. Urbanvitruvian
Urbanvitruvian is a photography enthusiast who never gets tired snapping and sharing the beauty of Edmonton to his followers.
Follow urbanvitruvian (@_yeg_urban_vitruvian_) on Instagram.
9. Explore Edmonton
Explore Edmonton features the beauty Edmonton, the largest northernmost metropolis, no matter the season.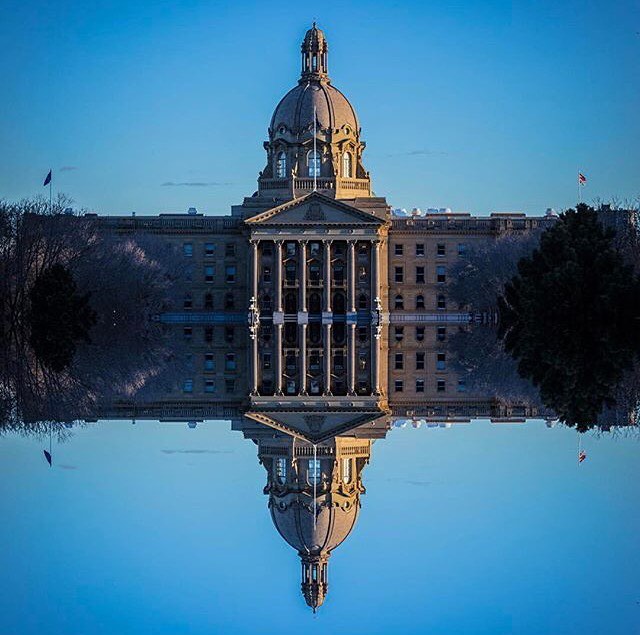 Follow Explore Edmonton (@exploreedmonton) on Instagram.
10. Coffee and Baileys
Coffee and Baileys is another Instagram page launched by a photography enthusiast. The page features beautiful snaps of Edmonton's unique architecture, parks, cityscape, events, and people under the dynamic backdrop of winter, spring, summer, and fall.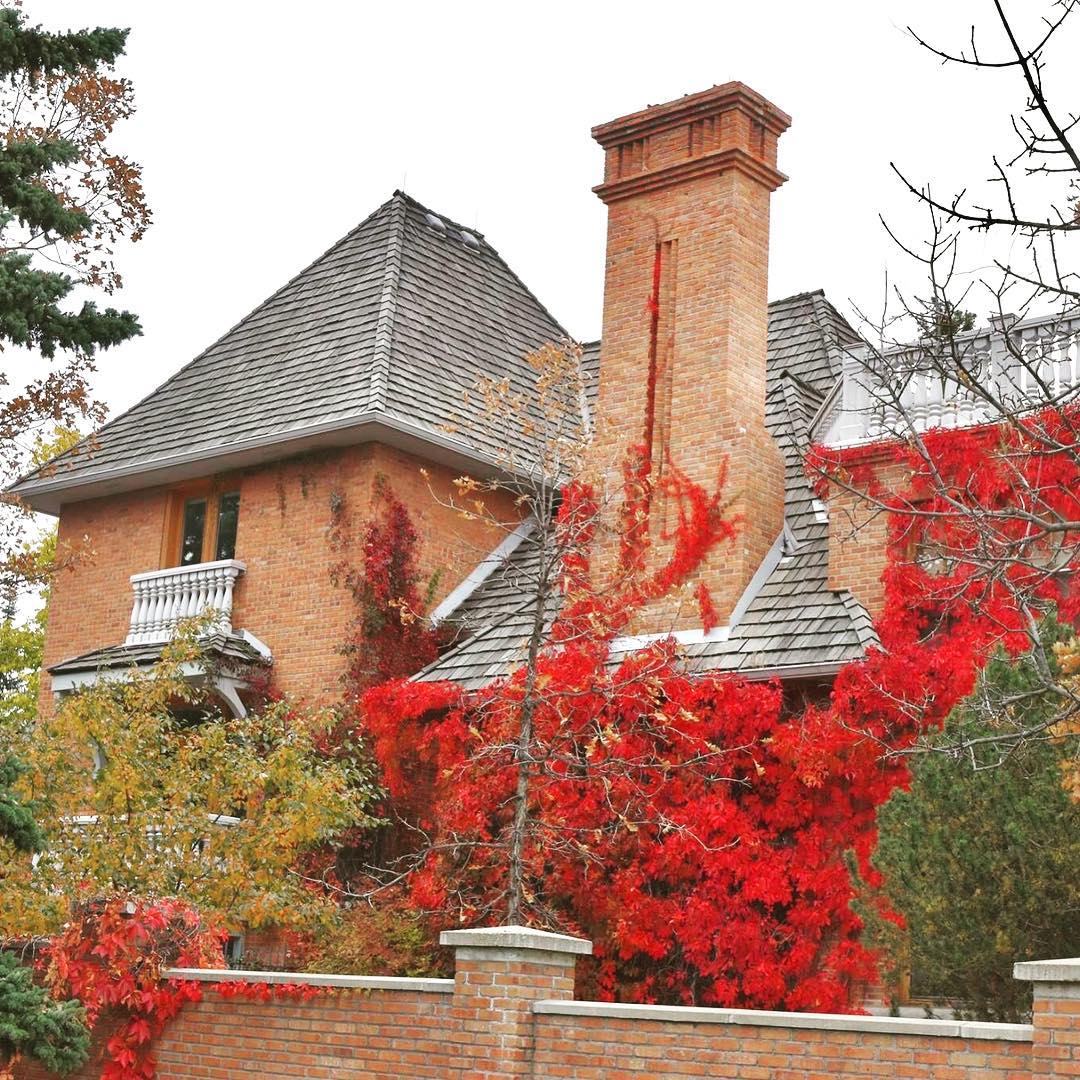 Follow Coffee_and_baileys (@coffee_and_baileys) on Instagram.
BONUS
Want to see more of Edmonton? Follow or use these hashtags!